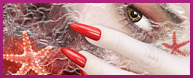 Welcome to Pinkies Nails and Beauty Salon
We are a professional friendly Nails & Beauty salon in Tenerife, with an inviting atmosphere and welcoming smiles. As everybody is different we offer a full consultation to enable us to tailor treatments to the individual's needs.
With our top of the range nail and beauty treatments you can be sure to receive excellent service and quality. Please select from our wide range of nail enhancements, manicures, pedicures, pamper packages and many more.

So find your own personal bit of heaven and leave you cares behind
Please ring the Pinkies Nails & Beauty Salon on (+34) 922 75 05 46 for any advice or to arrange an appointment.
Pinkies is known for it's state of the art equipment, ensuring that your experience will be pleasurable and totally unforgettable. Our staff are well known for their friendliness and we all hope you find your experience at Pinkies a pleasure!
Special Offers All Year and Xmas Parties
SPECIAL OFFERS ALL YEAR
File and polish duo: 15€

Shellac duo: 30€

Blow dry: from 15€

Sculpted nail extensions: from 30€ (last 5 weeks b4 infills)

Roots, cut & blowdry: from 45€

Full head hi-lights, cut & blowdry: from 45€

1/2 head hi-lights, cut & blowdry: from 30€


MONDAY OAP DAY HAIR
Blowdry: from 10€

Cut & blowdry: from 15€

Ladies cut: 10€

Gent clipper cut: 5€

Gent cut: 9€

Ladie roots, cut & blowdry: from 30€


TUESDAY OAP DAY NAIL'S & BEAUTY
Polish only: 5€

(Hand or feet)

Basic Pedicure: 15€

Delux Pedicure: 20€

Eye combo: 15€

Manual facial: 15€

Eye brow wax: 3€

Lash tint: 5€

Eye brow tint: 3€


XMAS OAP PACKAGE
Blowdry, polish hands & feet: from 20€

OR

Set of sculpted nails with comp art & polish toes: 30€


XMAS PARTY OFFER
Nail extensions, blowdry & lash extensions: 50€


SPRAY TAN
Face, arms & legs: 10€

2 week full body spray tan: 20€

Weekly full body tan: 10€

Leg's: 5€


For every 10€ spent complimentry PINKIES NAIL POLISH
"Should you have any particular beauty or nail treatments that you would like us to put together as a package - please do not hesitate to ask."
Pinkies Special Nail & Beauty Packages
We offer special packages, along with an impressive range of individual treatments to suit everyone. We will ensure that you leave feeling thoroughly pampered and refreshed.

Should you have any particular nail or beauty treatments that you would like us to put together as a package - please don't hesitate to ask.
Sienna X Professional Sunless Spray Tanning
Siennax Spray Tanning Now Available at Pinkies Tenerife Book Yours Today for a flawless, beautiful, natural looking tan all year round.
Hair Extensions by Racoon
Headmasters Hair Studio are very proud to have the only Raccoon qualified hair extensionist in the Canary Islands.

Unlike other hair extension companies, Racoon will not allow their hair to be applied by anyone who has not had their rigorous training and passed the racoon examinations.

Racoon Hair Extensions are the only Hair extensions guaranteed not to damage the hair.

The Racoon package includes a special aftercare pack of shampoo, conditioner and Racoon's exclusive hair brush.


Clients Comments
I Want To Re-Name You Amy "Magic Hands". My Hair Has Never Looked So Good. You Are A Truly Talented Young Lady.
I Have Had Hair And Nail Treatments All Over The World But Never As Good As I Have Had From Amy At Pinkies.
Just Had My Hair Restyled By Amy. No-One Will Ever Touch My Hair Again, Only Amy. I Keep Looking In The Mirror And Can't Believe How Wonderful My New Hair Is.
I Had My Nails Done In England And Thought That They Were Great, Until I Had Them Done By Amy. Wow, You Are Awesome. You Rock Girl !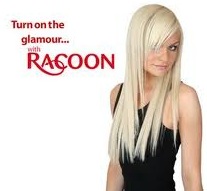 We look forward to meeting you.
Opening Times
MONDAY TO FRIDAY 10.00 TO 6.00 P.M

SATURDAY 10.00 TO 2.30 P.M

Out of Hours Appointments are always available with 24 hours notice.
For further details or to book an appointment
please ring (00 34) 922 75 05 46 or
email us at
info@pinkiestenerife.com